Westpac Long Gallery | 200 Treasures
Software design & development
Digital product creations
Native app design & development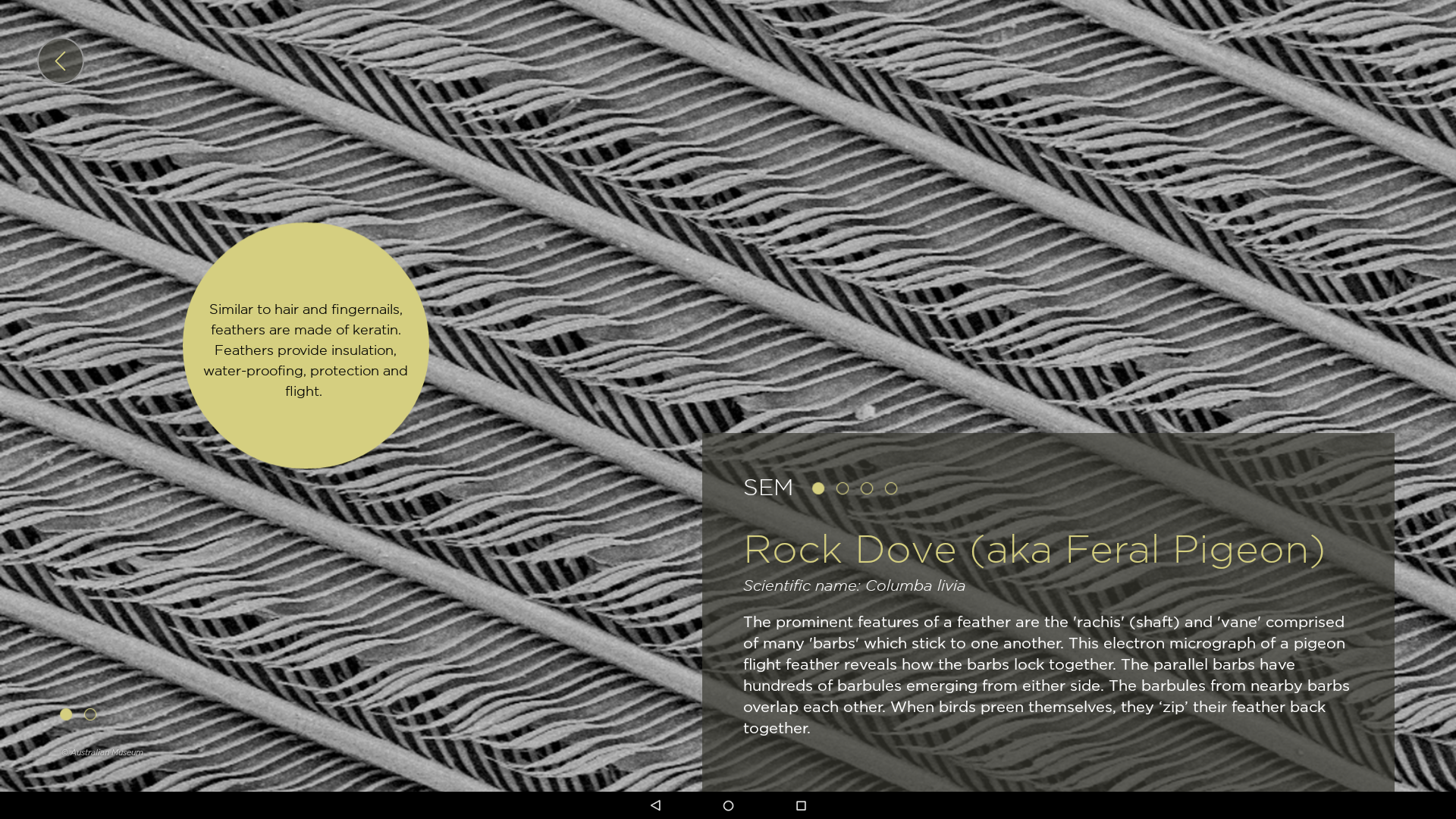 We were challenged to present objects and artefacts that are either have no physical form or too precious to put on display.
KEY OBJECTIVES
Impart the significance and scope of the wider collection
Communicate the importance of research and it's artefacts
STORY
To celebrate the 190 year anniversary of Australia's oldest museum the historic long gallery has been refurbished with the support of Westpac (who celebrated their 200 year anniversary).
The magnificently restored triple height gallery houses 100 treasures from the collection and the stories of 100 significant Australian people.
Interviewing scientists, archivists, and curators, Holly built up a picture of the importance of the museum in Australia's natural history, the scale and worth of the collection, and the unique research and partnerships undertaken by the Museum.
Holly crafted a small number of personal scale interactives. These display holotypes, the first described specimen of a species, that cannot leave the Museum's environmentally controlled vaults, and scientific images, created in MRI and CT scanners, electron microscopes, and X-Ray machines, as well as collections of photographs from Papua New Guinea, and watercolours of the collection's early years.
Special attention was given to the data sets from medical imaging scans. These were deliciously rendered in three dimensions exposing the delicate insides of Australia's unique creatures.
DELIVERABLES
Creative & interactive design
3D visualisation from medical data
Research & discovery
Interactive Android app development
Implementation of content management system (CMS)
Link 200 Treasures
RESULTS
6 distinct person scale interactives exploring the unseen corners of the Australian Museum's internationally significant collection.